Maximizing Small Spaces: Genius Built-In Storage Solutions for Tiny Interiors
Maximizing Small Spaces: Genius Built-In Storage Solutions for Tiny Interiors ===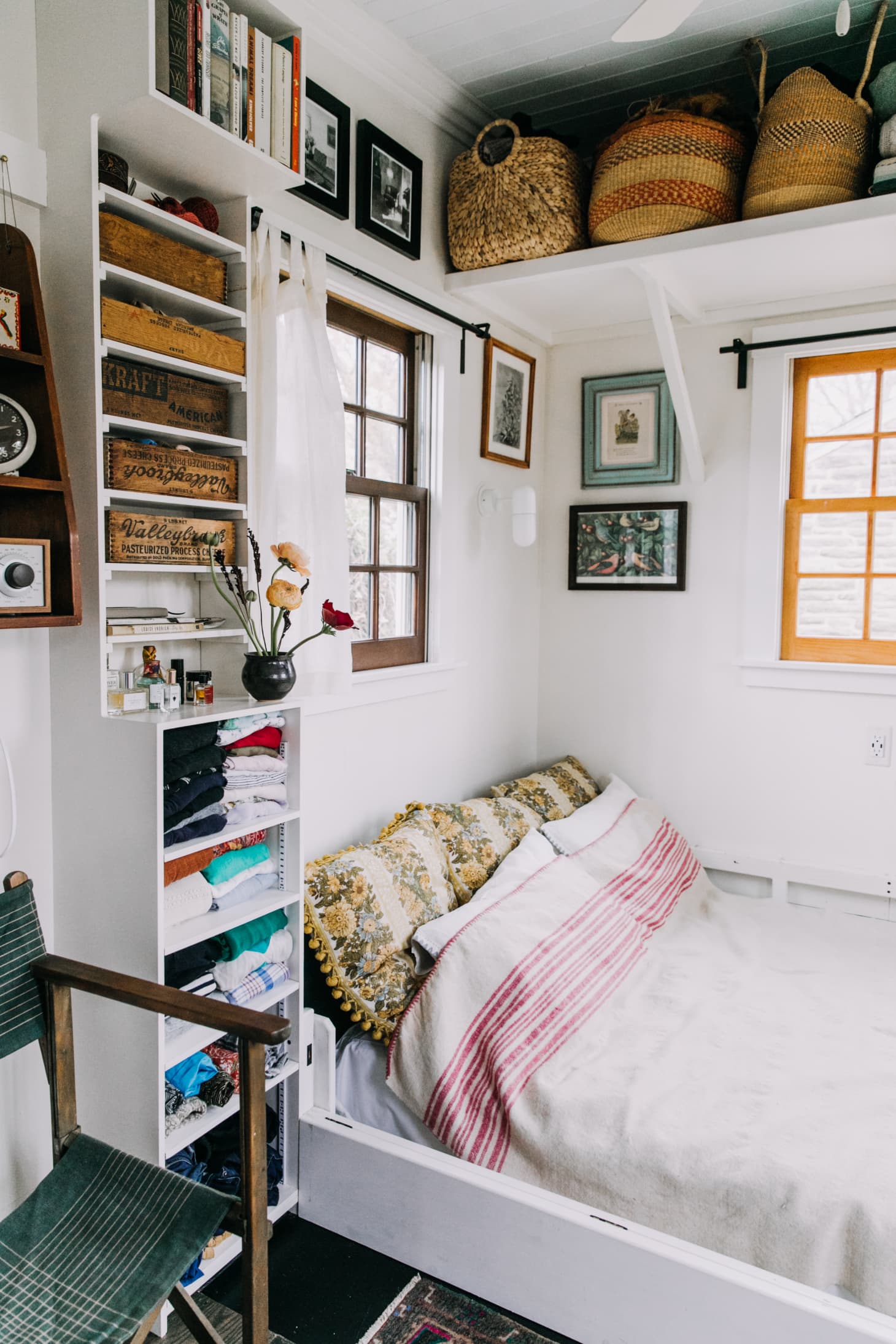 Living in a tiny space doesn't mean sacrificing style or functionality. With a touch of creativity and some ingenious built-in storage solutions, you can transform your miniature abode into a practical and captivating oasis. In this article, we will explore a variety of brilliant ideas to make the most out of your tiny interiors. From utilizing vertical space to incorporating multifunctional furniture, get ready to unlock the hidden potential of your small living quarters.
Making the Most of Miniature Dwellings: Brilliant Built-In Storage Ideas
When space is limited, it's crucial to think vertically. Install floor-to-ceiling shelves or cabinets to utilize every inch of available space. Incorporate sliding doors into your built-in storage to save even more room. These sliding doors not only maximize space but also add a touch of elegance to your tiny interiors. Another brilliant idea is to create a loft bed with built-in drawers or shelves underneath. This not only provides a cozy sleeping space but also offers ample storage for your belongings.
To optimize every nook and cranny, consider using custom-built furniture that fits perfectly into your small space. Built-in benches with hidden storage compartments are a fantastic way to create seating areas while also providing additional storage. Don't forget to take advantage of underutilized spaces such as corners or the area under the stairs. Install shelves or drawers in these areas to store books, shoes, or other items, keeping your tiny interior clutter-free.
Tiny Interiors, Big Potential: Unlocking Genius Built-In Storage Solutions
In a tiny interior, multi-functional furniture becomes your best friend. Consider investing in a sofa or ottoman with built-in storage. This way, you can stow away extra blankets, pillows, or even board games without cluttering your limited floor space. Additionally, opt for a dining table that can double as a workspace. Look for one with built-in drawers or shelves to keep your office supplies or other essentials organized.
For those with a love for fashion, built-in closets are a game-changer. Install custom-built wardrobes that maximize every inch of available wall space. Incorporating different storage solutions, such as pull-out shoe racks or hanging rods, will help you keep your clothing collection in order. Don't forget to utilize the space above the closets as well. Install shelves or hooks to store bags or accessories, adding a stylish touch to your tiny interior.
Small Spaces, Maximum Efficiency: Harnessing Clever Built-In Storage
When it comes to small spaces, it's all about maximizing efficiency. Consider installing built-in storage solutions in unexpected areas, such as above the kitchen cabinets. These high shelves can be used to store items that are less frequently used, such as seasonal appliances or special occasion dishware. Additionally, don't overlook the potential of your walls. Install floating shelves or hanging baskets to keep frequently used items within easy reach and free up counter space.
Another genius built-in storage idea is to incorporate a drop-down desk or table. This space-saving solution allows you to have a dedicated workspace when needed and easily fold it away when not in use. You can also install built-in storage benches or cabinets near your entryway. This will provide a designated spot for shoes, coats, and bags, ensuring a clutter-free and welcoming entrance to your tiny interior.
From Cramped to Captivating: Transforming Tiny Interiors with Built-In Storage
Transforming a cramped space into a captivating one is all about finding the right balance between functionality and aesthetics. One way to achieve this is by incorporating built-in storage solutions that double as decorative elements. Consider installing open shelving to display your favorite books, plants, or decorative items. This not only adds personality to your tiny interior but also frees up valuable floor space.
To create a visually appealing and cohesive look, choose built-in storage solutions that match the overall style of your interior. Whether it's sleek and modern or cozy and rustic, selecting the right materials and finishes will ensure a seamless integration. Additionally, make use of natural light to open up your space. Install built-in storage with glass doors or transparent materials to allow light to flow through, giving the illusion of a larger interior.
Transform Your Tiny Interior with Genius Built-In Storage Solutions ===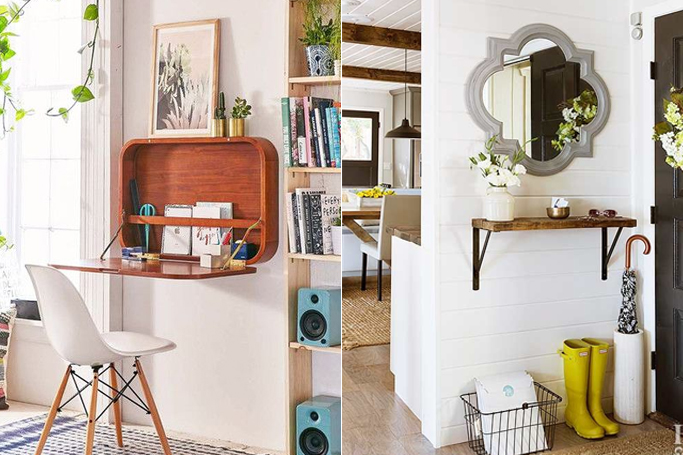 May 18 2020 When square footage is at a premium it can feel as though storage solutions will only present themselves with the assistance of magic if you don39t want to get rid of all yourUpdated on December 13 2022 Photo Edmund Barr Designing and arranging a small bedroom can be particularly tricky especially when it comes to storage We39ve rounded up ideas on how to store all the essentials including clothing shoes and jewelry in your shortonspace sleeping quarters50 Smart Design Ideas for Small Spaces From clever storage solutions to simple room dividers learn how to make the most of your smallspace situation with these 50 creative design ideas Keep in mind Price and stock could change after publish date and we may make money from these affiliate links February 03 2022Small Spaces 31
SmallSpace Solutions for Every Room in Your Home Try these smallhome solutions to make compact rooms into functional inviting spaces By Jessica Bennett Updated on January 6 2023 Photo Josh Grubbs Do the littlest spaces in your home feel cozy and invitingor cramped and uncomfortable18 Clever Revamps for Tiny Closets Even the smallest rooms in small homes can be reinvented to suit your needs Check out these smart closet transformations that inspire function and form while providing key small space solutions Keep in mind Price and stock could change after publish date and we may make money from these affiliate links1 Space in the air Higher ceilings can help make a small space look more voluminous However in designs where there isnt sufficient space to facilitate regular activities this space
can be utilized Designing in these cases can be a challenging conquest as its a thin line between overcrowding and utilizing spaceEach glass jar is airtight so your spices will stay fresh and within reach while you cook meals Small jars can hold about ¼ cup while large jars can hold up to ½ cup The strong lid magnets will keep 39em from sliding once you place them on the fridge 5510 pack Amazon Buy it AmazonLayered Shelving and Mounted Nightstands When adding extra floor space is impossible go vertical Take advantage of layered shelving units that can even stretch across the entirety of your bedroom perimeter From books and clothes to bags and accessories this is an easy way to maximize storage in a small bedroom
Maximizing small spaces is all about thinking outside the box and harnessing the power of clever built-in storage solutions. From utilizing vertical space to incorporating multi-functional furniture, there are countless ways to transform your tiny interiors into practical and captivating spaces. So, why settle for a cluttered and cramped living space when you can unlock the hidden potential of your small abode? Embrace the challenge, get creative, and watch your tiny interior come to life with genius built-in storage solutions.